Join aN Easter holiday strings course
and concert with the Marryat Players
This is a very friendly and inspiring music course featuring professional music coaching along with music students who will support the players in each section of the orchestra throughout the course. Participants should have completed Grade 5 or above.

Music making is interspersed with badminton in the garden and brownies in the kitchen. There will also be an opportunity to try out a potter's wheel with our resident potter Cherry Tewfik.
Participants will be sent music in advance, in order to prepare.
The next course will run from 14th - 18th April 2020 and will be conducted by Robert Max. Please email info@marryatplayers.com if you are interested in taking part or have any questions.
Fees are £230 which includes all tuition, music, food and drinks. Bursaries are available in cases of need.
Tuesday 14th to Saturday 18th April 2020 as follows:

Tuesday to Friday from 10am to 5pm at 3 Marryat Road, Wimbledon Village SW19 5BB.
Saturday 18th April 2020 at 3pm
Dress rehearsal at King's College School, Wimbledon
Saturday 18th April 2020 at 7.30pm
Concert in the Great Hall of King's College School, Southside, Wimbledon Common SW19 4TT conducted by Robert Max
Robert Max first conducted the Marryat Players in 2002 and since then has selected music by a wide range of composers including Tippett, Stravinsky, Elgar, Arensky and Tchaikovsky for the orchestra to play. He is Musical Director of the Oxford Symphony Orchestra, principal cellist of the London Chamber Orchestra and has been the cellist of the Barbican Piano Trio for thirty years. He was recently appointed as conductor of the North London Symphony Orchestra, and is also artistic director of the Frinton Festival.
Robert greatly enjoys working with young musicians and as well as teaching at the Royal Academy of Music Junior Academy for over twenty years, Robert coaches at MusicWorks chamber music courses.
April 2018 rehearsal in the Great Hall at King's College School. Photos by Gabriel Isserlis.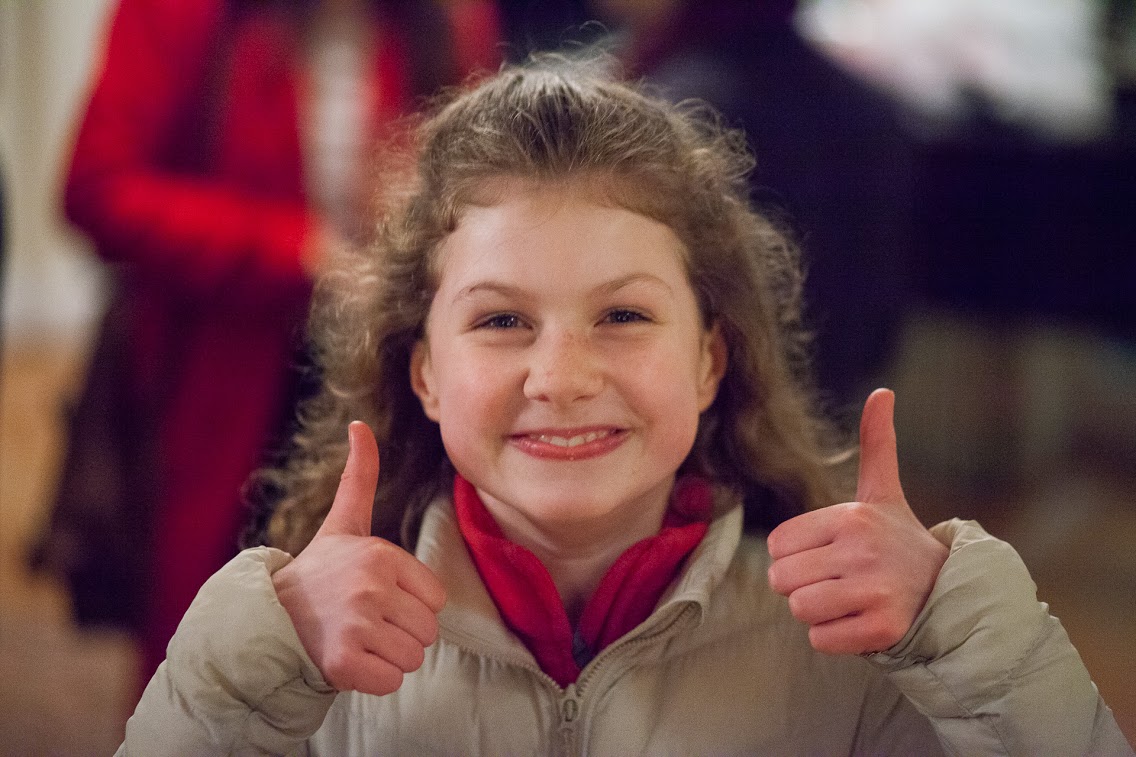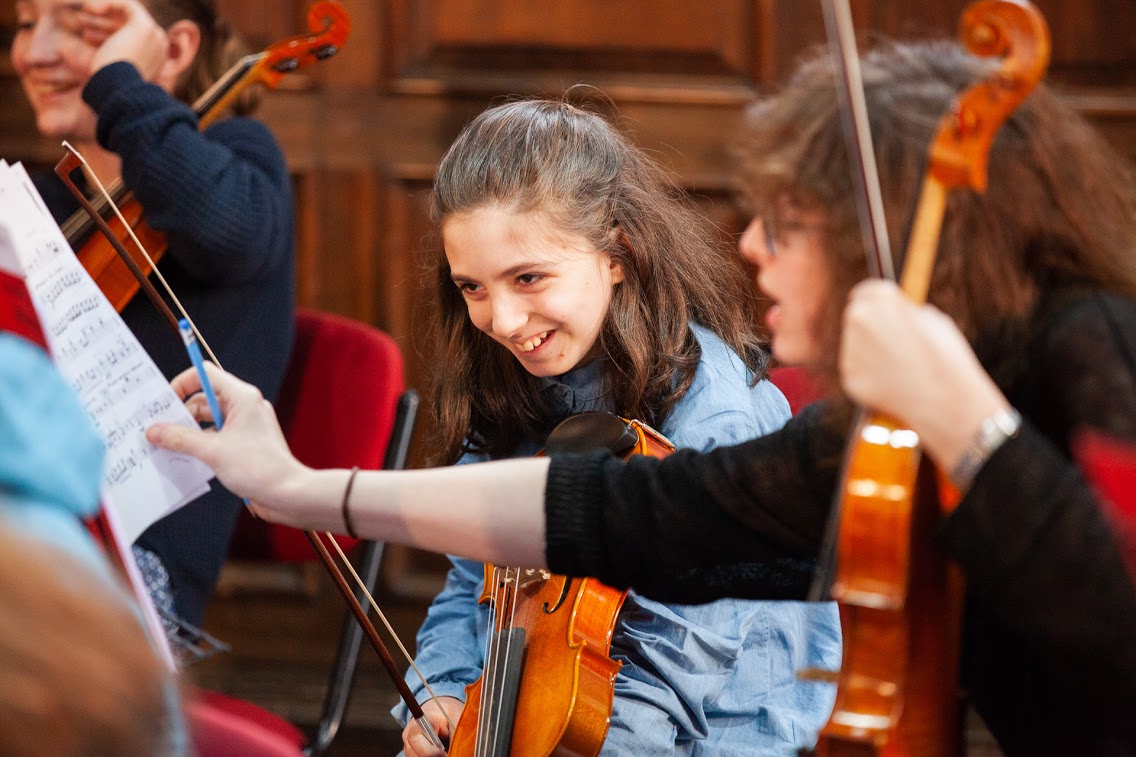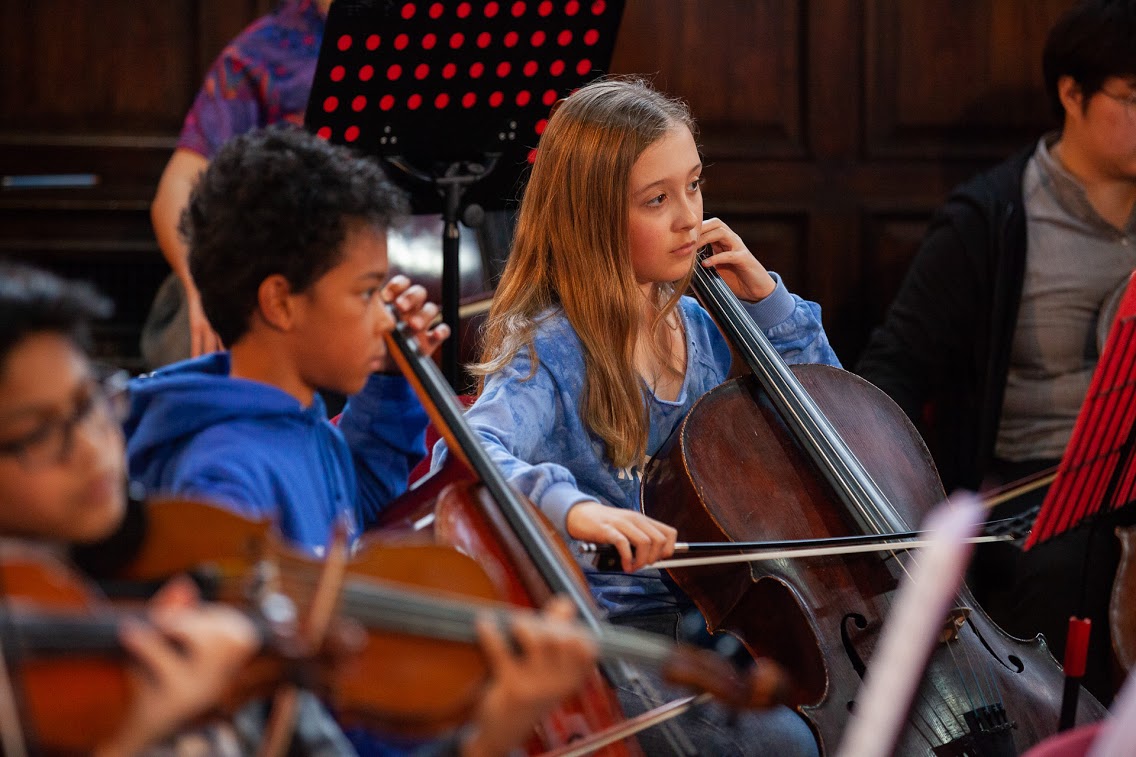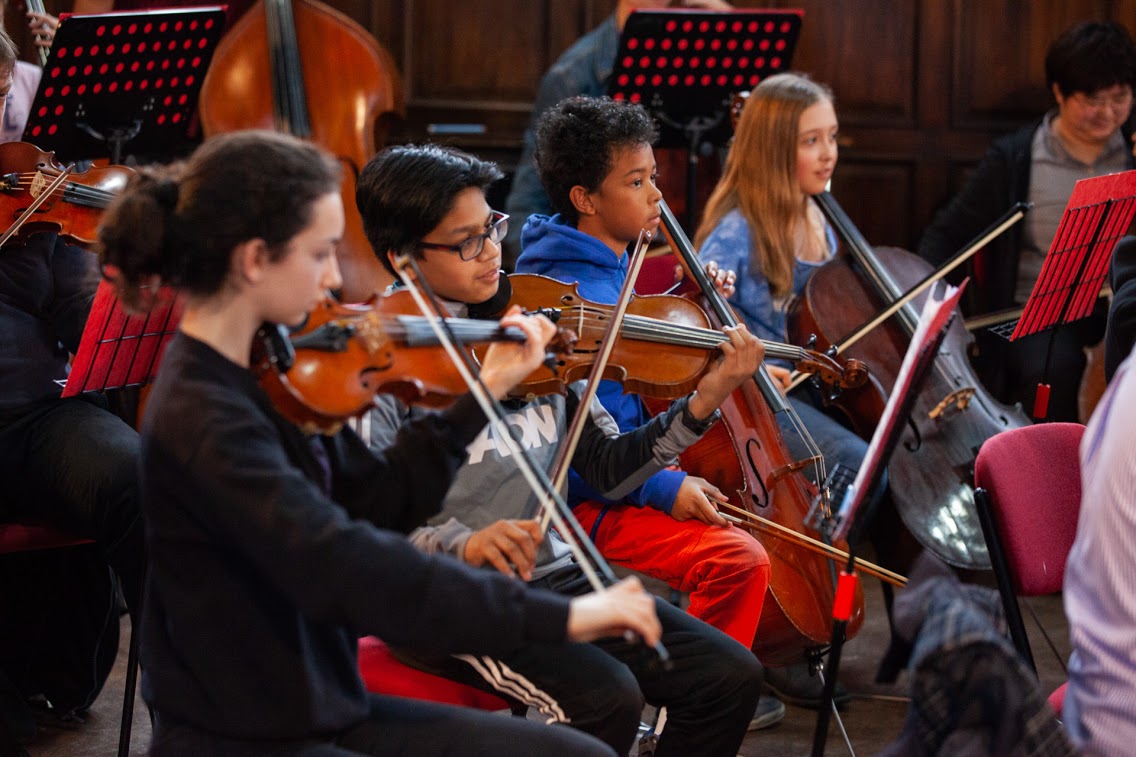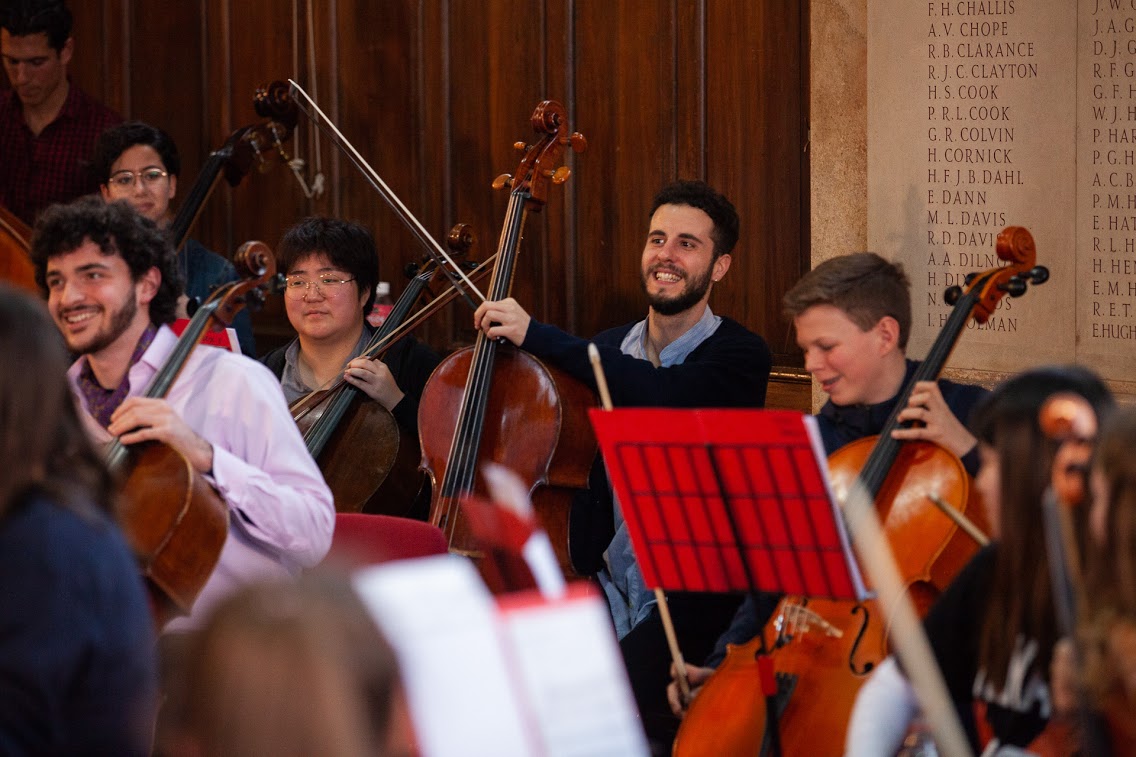 Easter 2019 CONCERT PROGRAMME
Easter 2018 CONCERT PROGRAMME
EASTER 2017 CONCERT PROGRAMME